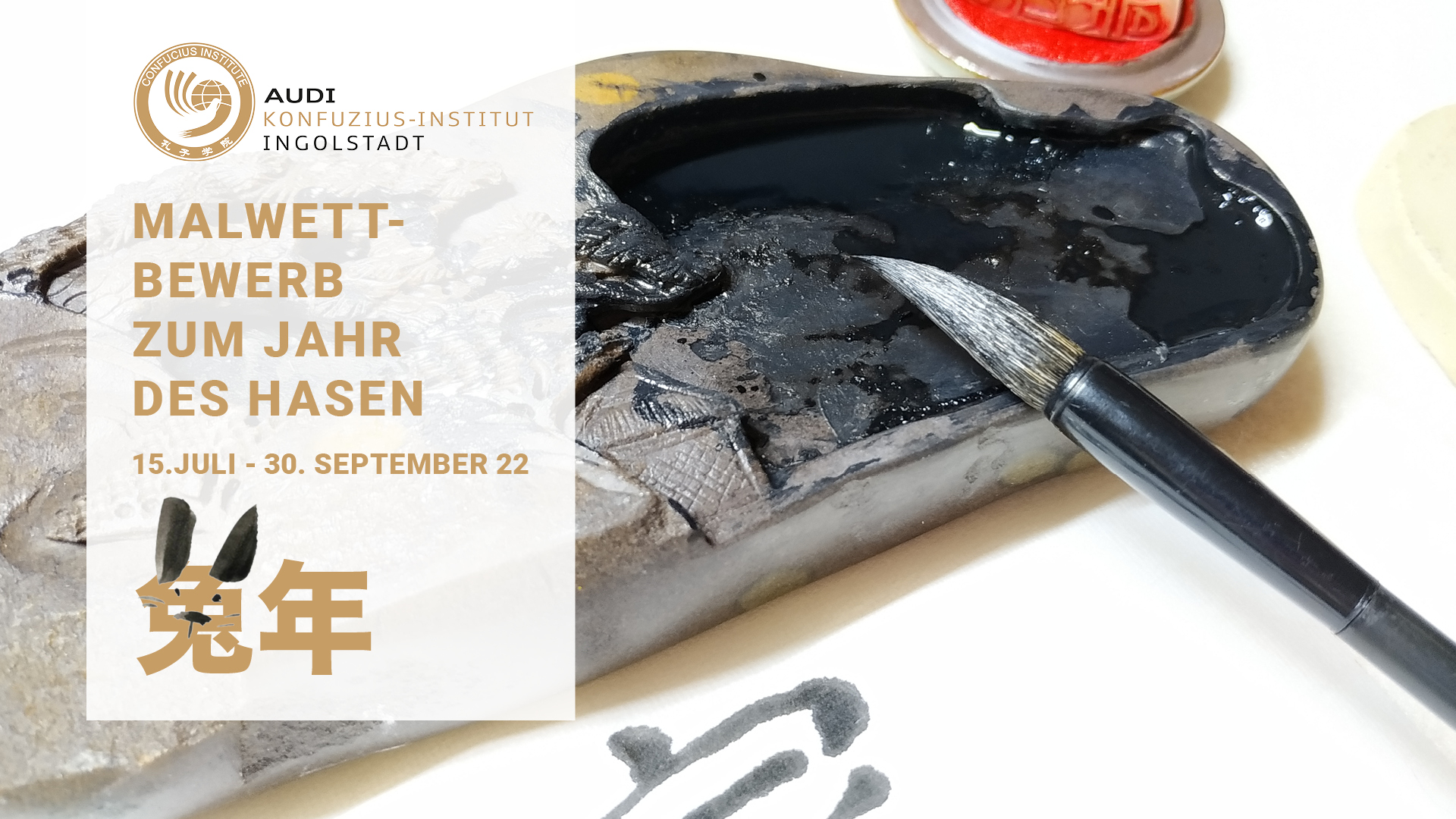 JULY 15 TO
SEPTEMBER 30
YOU ARE CREATIVE, OPEN FOR SOMETHING NEW
AND YOU PAINT WITH PASSION?
According to the Chinese peasant calendar, 2023 will be the YEAR OF THE RABBIT. For this occasion, we would like to design a wall calendar with your help and fill it with your artwork!
In addition to the drawing, the works should also contain a suitable Chinese saying ("Chengyu") or poem and be thematically related to the YEAR OF THE RABBIT.
From the submitted works, twelve pictures plus a cover picture will be selected by a 4-member jury. Printed works will be rewarded with a 50 € voucher (Bösner/Hugendubel) and three calendars.
Are you interested? Fill out the entry form and submit it with your work.
REQUIREMENTS
Only one artwork may be submitted per person. Maximum size is Din A3, submission can also be made digitally as a PNG / PDF file with 600 dpi.
In addition to the drawing, the artwork must contain a poem or a Chinese saying ("Chengyu") and be thematically related to the Year of the Rabbit.
The saying or poem can be written in long or short characters. A self-written poem should not contain less than 10 characters but should also not be too long.
To participate, the conditions of participation must be accepted (see below)