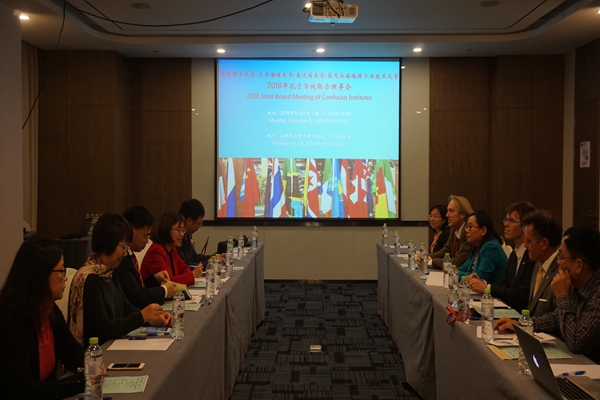 Verwaltungsratskonferenz sowie die 13. KI-Weltkonferenz in Chengdu
Am 03.Dezember 2018 fand die dritte Verwaltungsratskonferenz des AKIIs sowie die gemeinsame Verwaltungsratskonferenz der Konfuzius-Institute der South China University of Technology (SCUT) in Chengdu statt. Der deutsche Direktor und die chinesische Direktorin des Audi Konfuzius-Instituts Ingolstadt, der Leiter der School of International Education, Qingnian WANG und die Forschungsexpertin des Konfuzius-Instituts, Ran AN, die Direktoren des Konfuzius-Instituts Lancaster und des Konfuzius-Instituts Idaho haben an der Konferenz teilgenommen.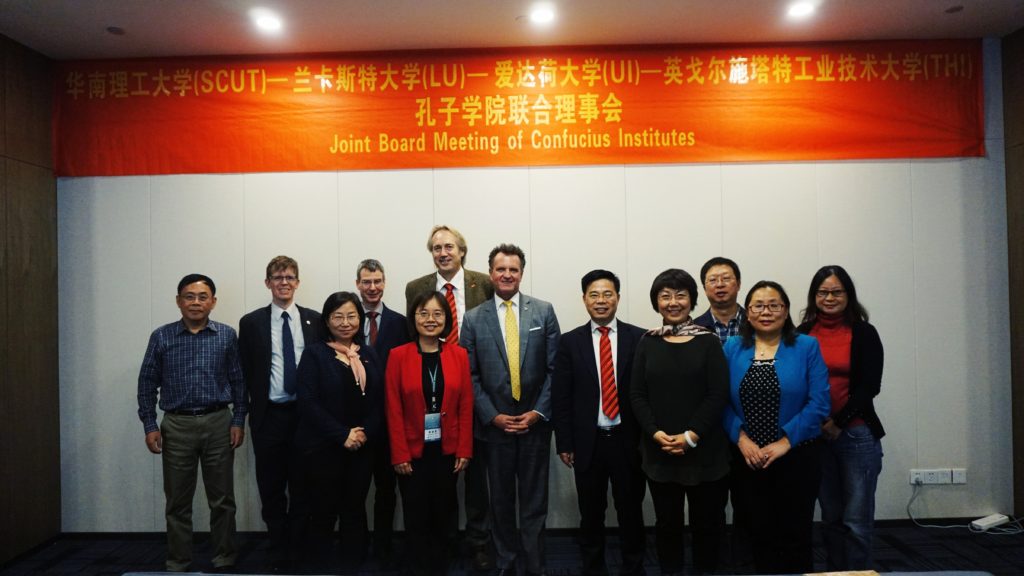 (Gruppenfoto von den Teilnehmern der Verwaltungsratskonferenz)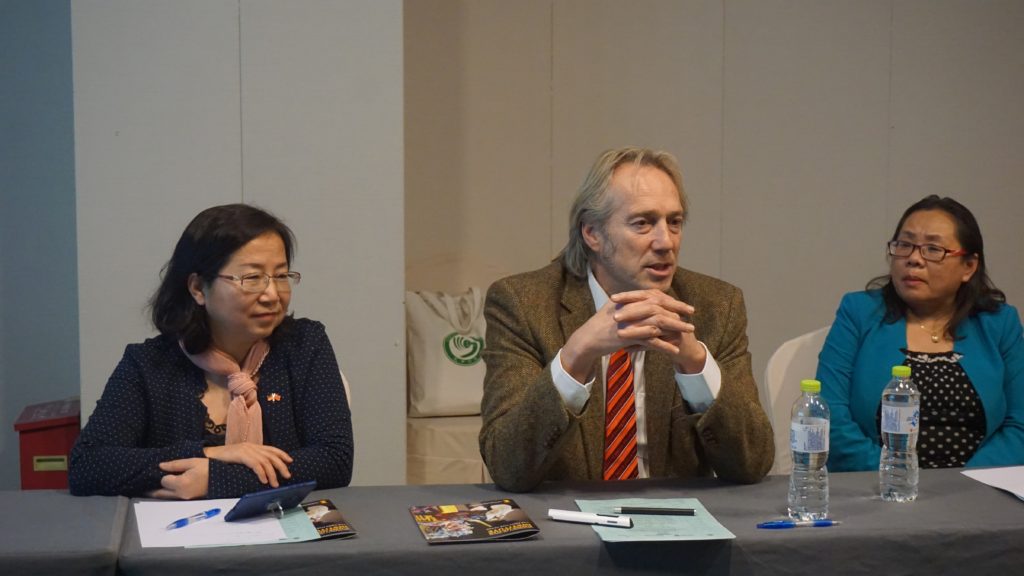 (Beide Direktoren des AKIIs berichteten über die Aktivitäten 2018 sowie die Planung 2019)
Am 4. und 5. Dezember 2018 fand die 13. Weltkonferenz der Konfuzius-Institute in Chengdu statt. Die beiden Direktoren des AKIIs nahmen daran teil. Neben den zahlreichen Reden der Hanban-Verantwortlichen sowie Vorträgen von Vertretern der Konfuzius-Institute verschiedener Kontinennte konnten unsere Direkoren sich mit den Kollegen durch personliche Gespräche austauschen.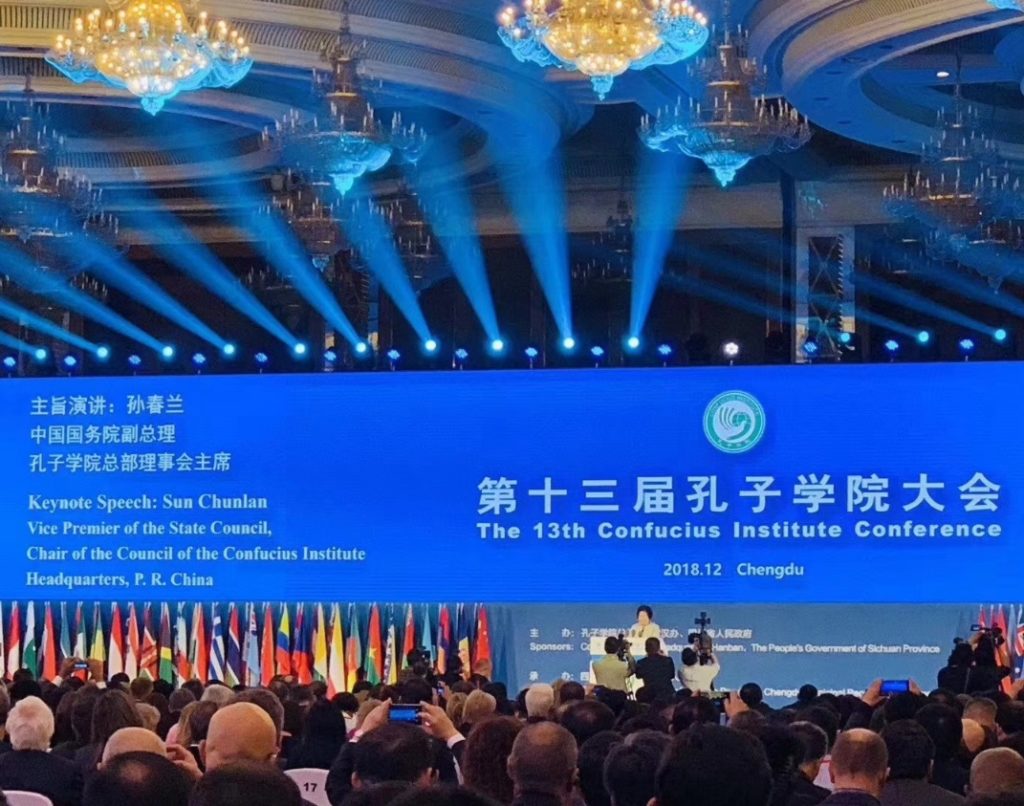 Eröffnungsrede von Frau Chunlan SUN, Vizepremierministerin VR China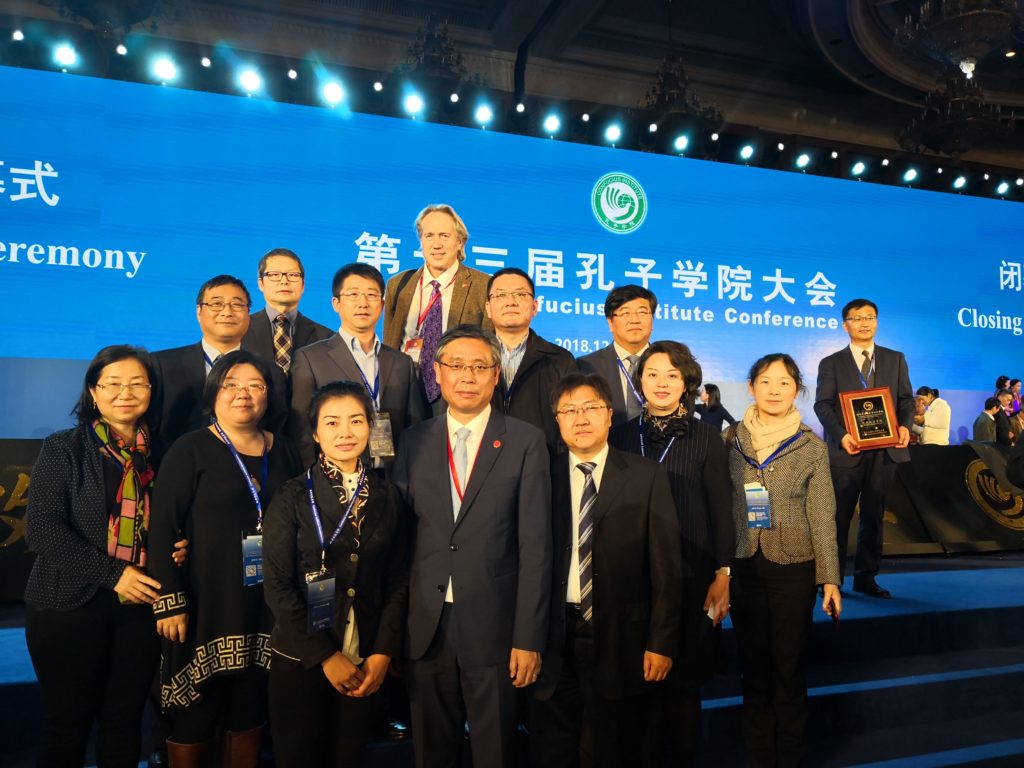 Gruppenfoto der Direktoren der Konfuzius-Intitute im deutschsprachigen Raum mit Herrn Dr. Lixin LIU , dem Gesandten des Botschaftsrates der Bildungsabteilung